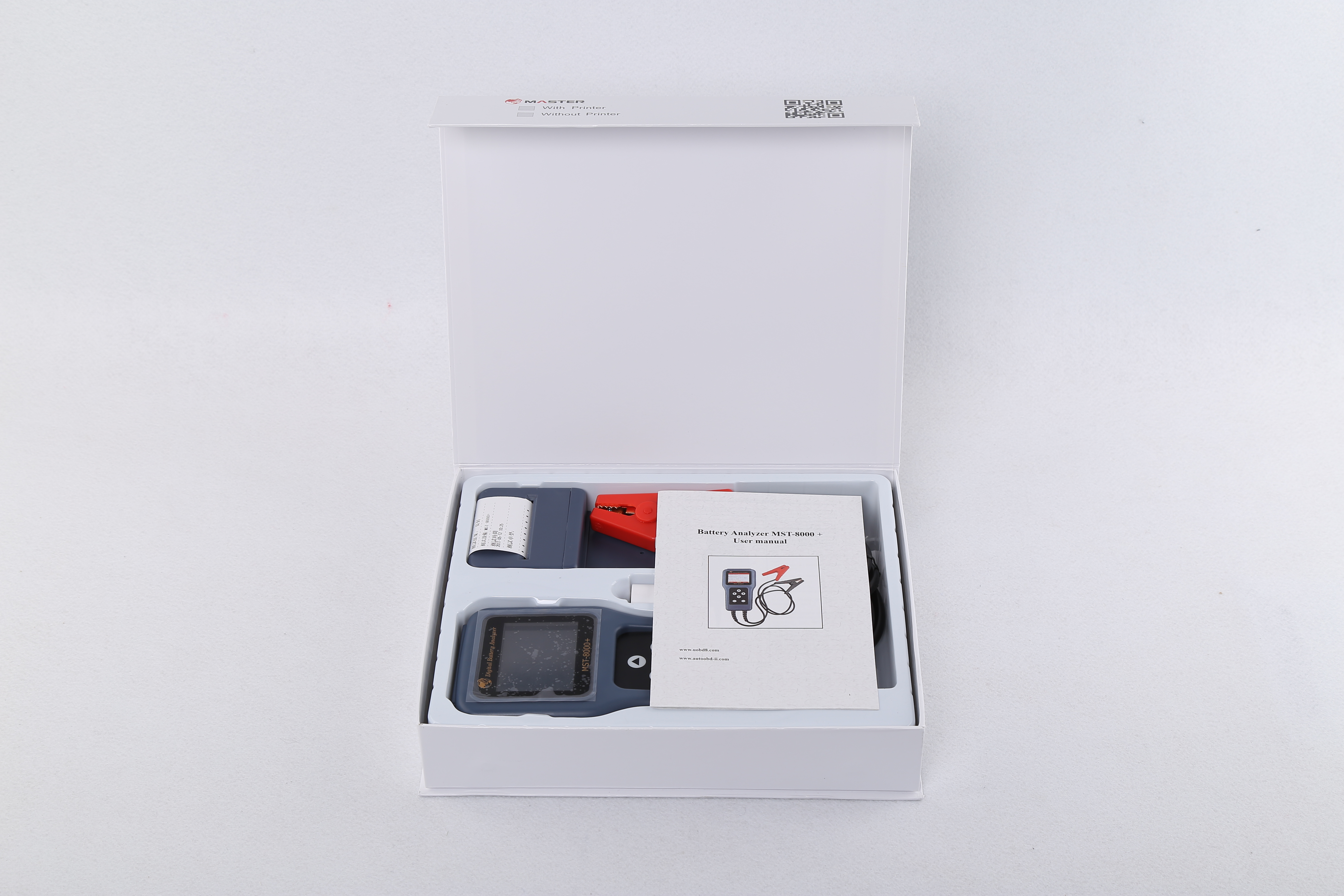 Digital Battery Analyzer with Detachable Printer MST-268
Automotive electrical MST-8000+ Vehicle Battery Tester 12V &24V
Only give with one language that buyer choose when make order
Functions:
1. Battery test for the vehicle
Apply to all kinds of standard such as: IEC. EN. DIN.JIS.etc.
2. Start status test
Start Voltage must he mo re than 9.6V
3. Charge test
Show charge status voltage as quickly
4. Max. Loading test
Show battery Voltage more than 1 2.8V
Features:
1 .Can quickly and accurately test performance indicators of the battery. such as internal resistance. cold starting current .
2 .Built-in multi-standard. can easily measure different types of batteries
3. Detect real-time status of voltage changes when the vehicle starts
4.Monitor working status of charging system
5.Test discharged battery. and make sure the battery if charge needed
6.Support multi-languages : English,Portuguese,Spanish,French,German,Italian, Russia, Chinese,Japanese, Thai ,Turkish,Chinese(Traditional)
7.High precision
8.can print out the test result with detachable printer
9.support battery:12v or 24 v.
Applications:
1 . 12V and 24V vehicle start battery
2. 12V and 24V charge system
3. Can detect the following Standard Battery
3.1 100-1 700CCA
3.2 100-1000IN
3.3 100-1000IEC
3.4 100-1 700EN
3.5 JIS-JP
Technique parameter:
1.power supply
supplied by the battery tested
2.Voltage Range: 9-1 8V
3.Display: LCD Screen
4.Work temperature: 18 - 50 Dgree Celsius
5.Cold start Current: 100 CCA or above