Automotive programming power supply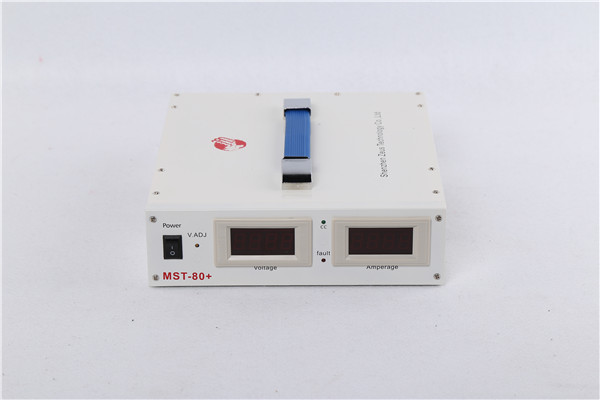 Professional Automotive Power Processor 14V 100A Auto Voltage Stabilizer Power Supply for BMW ECU Coding
Automatic Voltage Regulator MST-80+
Feature:
1. Regulates output voltage and current.
2. Can be used unattended and fully automatically.
3. Enable automatic and safe vehicle ECU programming.
4. Prolongs battery life pan and Enables battery being charged to the full if it's used for battery charge.
5. Protects from over-voltage, over-current and over-temperature with voltage ad current number reading indicators on the equipment and over-temperature indicator.
Application:
1. vehicle: regulate battery voltage during programming for BENS & for BMW etc. premium vehicles
2. Electrics screen
3. SPC exchange
4.Broadcast transmitter
5. Communication work station
6. UPS
7. Battery and Power Supply system
Parameters:
1. input voltage: AC220V±15%, or AC110V±15%
2. Max. output voltage:14V
3. Max. output current:100A